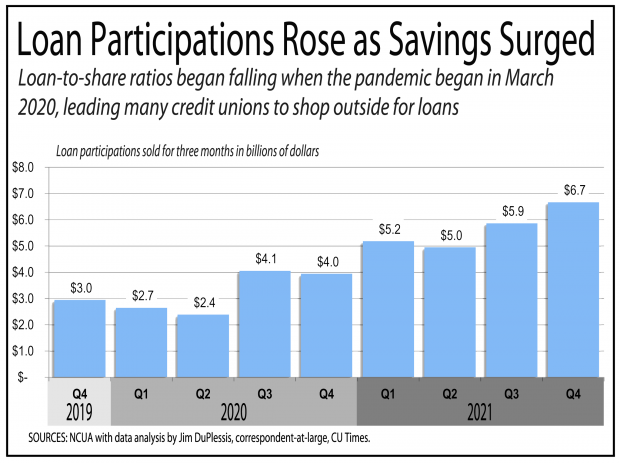 Back in 2008, Alliant Credit Union started selling loans for recreational vehicles.
Despite the Great Recession, they kept at it and got good at it. They knew the process, they knew the quirks and in 2013 they began teaming up with large RV franchises as an indirect lender.
While Alliant had developed an efficient RV lending machine, the production was more than it wanted to hold in its portfolio.
So, it has been selling them under the system peculiar to credit unions known as participations: Alliant sells 90% of the loan, and keeps 10% in its portfolio.
Based on NCUA data, Alliant ($15.2 billion in assets, 646,111 members) was the fifth-largest seller of non-real estate loans last year. It sold $1.1 billion in loan participations in 2021, more than double the $425.6 million sold in 2020.
All credit unions ($2.08 trillion in assets, 131 million members) sold $22.7 billion in…