The fact that rescuers heard banging sounds from beneath the collapsed Champlain Towers South apartment building in Surfside, Fla., just outside Miami, is a good sign that they may yet find additional survivors, according to a former FDNY member who responded to both terror attacks on the World Trade Center in New York City.
"The key to survival is whether or not there's gonna be what we call voids," said Vincent Pickford, a retired FDNY lieutenant and expert on confined space rescue operations. "What they're looking for are pieces of the building that kind of land at right angles to each other so that it creates spaces where people could survive."
To find them, rescuers deploy sonar equipment in a perimeter around the fallen structure, he said. The devices communicate with one another to help locate possible survivors and send audio to a human operating the equipment.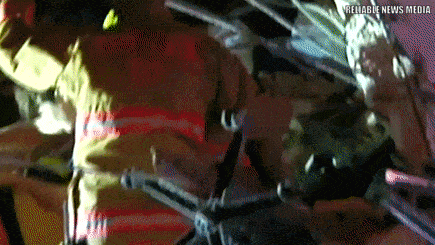 And if there…