The viewers at home can see it: Neal Reddy is not happy. He's out walking his dog near his home in Atlanta when the five chatty, determined, opinionated stars of "Queer Eye" roll up in a pickup, and he's clearly discombobulated.
He tries to run away. They run after him, laughing.  When they catch up, the hugging starts.
"You don't like being touched?" asks Karamo Brown, embracing him anyway. Costar Jonathan Van Ness strokes Reddy's long hair.
"This is so cool, that you guys are just touching me willy-nilly," Reddy says, all sarcasm and nerves.
So it goes in "Saving Sasquatch," the second episode of the Emmy-winning reality show's first season. This, viewers know, is the "before" presentation of the "hero," his quirks and issues brought to the fore.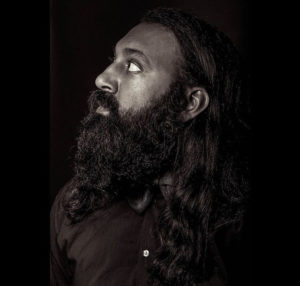 Oh, look, he has a dog hair on his eyelash. He has…